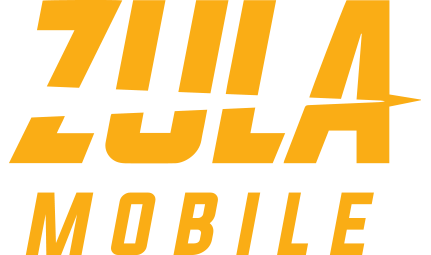 ZULA MOBİLE –PRIVACY POLICY
Lokum Oyun Yayıncılık ve Pazarlama A.Ş. (hereinafter will be referred to as "we," "company") gives great importance to the protection of confidentiality of the personal data of visitors, users and customers (hereinafter will be referred to as "you").
This Privacy Policy ("Policy") has been prepared to inform you concerning which personal data will be processed in accordance with Law concerning Protection of Personal Data, numbered 6698 ("KVKK") and associated legislation, and your rights.

Through Zula Mobile Site and Application ("Platforms"), you may access our services, provided by us and explained in detail in User Contract ("Services").

Use of Services is conditional on your reading and acceptance of this Policy in full. Also, by accepting this Policy, you will be deemed to have given your explicit consent to us for processing of your personal data, provided to us under this Policy. The term "processing," as used in this Policy, means all kinds of procedures, performed on data, such as provision, recording, storage, protection, modification, editing, disclosure, transfer, acquisition, making recoverable, classification or prevention of use of your personal data, through full automatic or semi-automatic means or non-automatic means as part of any data registry system.
When creating or updating your account, you must provide correct and up-to-date personal data for your personal information, such as date of birth and e-mail address. You will be solely liable for any problems, which may arise due to incorrect information. In addition, in case the information, provided by you are incorrect or is not up-to-date, you hereby agree that the Company reserves the right to terminate your Account and your right to use Game services. Storage and use of your personal data, is controlled and managed in line with Privacy Policy of the Company.

II. Types of Information, Collected from You.
1. Children
We take protection of personal data of children very seriously.
Our company will not process information, provided by children under 18 years of age in Turkey. If we realize that we have obtained information from children below 18 years of age in Turkey, we will promptly terminate such data and the accounts, associated with such information in our database or records.

For European Union citizens, persons below 16 years of age, in case they want to obtain any information or to make comments concerning contents, they must ask their parents to read our Privacy Policy and if necessary, to contact us concerning our confidentiality obligation. In Turkey, persons under the age of 18, citizens of European Union below the age of 16, must not order any paid services or must not be online. We request the parents and guardians to be particularly careful and to prevent minors from causing any breaches when using our site or our online Services.
The Company does not have full control over all activities, such as public disclosure of identifiable and/or all other kinds of information by you, whether deliberate or not, and therefore such actions are solely under your responsibility. We are only liable for issues, related to this privacy policy as well as our own actions and consequences thereof.

As explained below in detail, there are two channels, through which we collect information about you: the first is the information you provide us and the second is the information we obtain automatically through technologies, methods and/or services. Personal data, collected from you, may vary according to how you use the services.

2. Personal data, provided by you
Without providing your personal data to us, you may only visit some sections of the Platforms; in order to use certain Contents or Services, such as playing the Game and to participate in community forums in Platforms, you need to provide us certain personally identifiable information. The personal data, collected from you and processed to play the game as guest player, is the device identity and nickname information. In case you access Zula Mobile game through your Lokum account, Facebook and Google account, the personal data, collected from you and processed, consist of name, surname and profile picture.
Tournaments and events, held within the game and provided that you have explicit consent for individualized advertising, your personal data, including without limitation, the province of your residence, name, surname, gender, your telephone number and home address, is processed. In addition, if you wish to buy any paid Services or products, these transactions will be performed via bank card, credit card or payment service provider of you or the third party buyer and your information is not recorded by us and only payment details and the information of financial instrument, used in payment system (such as credit cards, bank card or account number, limited to last 4 digits) are recorded. During entry of this information to the system, we encrypt it using secure socket layer (SSL) technology. Credit card transactions are performed on secure pages, provided by banks and we do not store credit card information. The user may use any payment option, given on the site, as deemed suitable. The obligation to comply technical and procedural rules, applicable to such payment option, will belong to the user.
Please remember; your personal information, furnished to us in order to use certain sections of Platforms, must be correct, accurate and up-to-date. Forgery on any information, is definitely against our Privacy Policy.
The purposes of use of Users' data by Lokum Games, are as follows:
Personal and Contact Information: Name, surname, telephone, e-mail information is used for user registry to the site and for contact purposes.
Demographic, Site and Application Browsing Data and Other data: Collected data is used for identification of fields of interest of users and conduction and improvement of operational activities, such as business development, marketing, communication and provision of better service by improving user experience.
Social Network Information: With their social network accounts, the users provide easier access to the site, and collected data is used for identification of fields of interest of users and conduction and improvement of operational activities, such as business development, marketing, communication and provision of better service by improving user experience.
Address data: Used to publish tournament and event information according to the location of the user.
When you register to the system with your social media accounts, such as Facebook or Google, or when you link these accounts with the game, social media platforms identify your friends over their own systems. By linking your social media account with the game with your explicit consent or by registering, you perform a transaction to play the game and you make a contract with us to contact your friends.
3. Information, collected by technologies, methods and/or services.
Zula Mobile may collect and store smart phone platform identity, Google&Apple identity, Facebook identity, device identity through existing legal technologies, methods and/or services. Zula PC and Zula Mobile may collect and store internet IP address, your online activities, the pattern of such activity and connected with these mentioned activities. The main purpose in collection of such information, is to protect the quality of Platforms, Platform contents and Services and to improve our way of doing our business. Providing better service to our customers and to improve our way of doing business, is key to our success and continuity. Therefore, in order to use some online features, you must accept/allow some features, such as Cookies and/or Beacons. You may choose not to accept/allow such tracking technologies, methods and/or services, used by us, with methods, such as blocking cookies by changing the settings of your web browser, however, this may cause improper operation of some features of Platforms, Platform contents and Services. From time to time, at our own discretion, we may change and/or test various technologies, methods and/or services. For details, specifications and up-to-date information concerning any technology, method and/or services, used by us at any given time, you may contact us.
Most internet browsers allow you to delete cookies from the hard disk of your computer, to prevent acceptance of cookies or to get a warning before accepting a cookie. We do not control cookies in third party advertisements. In order to obtain information on the use of cookies and other technologies by advertisers and/or advertising services, you are recommended to check their privacy policies. Third party advertisements, seen on the Site, may be sent to your by third party advertising companies. In order to display advertisements of products and services, which may attract your attention, these companies may use information concerning your visit to this website and other websites.
In addition, we also keep log files, containing Internet Protocol ("IP") addresses. IP address is a numerical address, assigned to your computer by your Internet Service Provider. We keep log files to monitor traffic on Site, to provide information to our advertisers and to remedy technical problems. In case of abuse of the Site by the user, we may block some IP addresses. IP addresses may be used to personally identify you in order to provide your acceptance of our Service Conditions and any current end user license contract.
III. Use and Sharing of Provided Information
Essentially, all information, provided from you, whether personally identifiable or not, are used to support your use of Platforms, contents and Services and to achieve our legitimate business goals, in the following ways:

1. Intra-Company Commercial Uses
Commercial purposes are all activities, conducted by us to realize our legitimate business goals and/or to meet the requirements of our customers. The activities, conducted by the Company, may include, without limitation:
To deliver commercial, administrative, informative and/or reminders concerning online and mobile content and new and/or existing features of our Services and/or requests concerning products, offered to our customers and/or certain information and/or paid and/or services.

To send information or notices concerning a game in work in progress status,

To answer your e-mails and to provide an effective user experience service.

To provide information on new services (in-game characters, weapons, maps, tournaments),

Contacting the user when necessary,
In addition to the purpose of use of personal data in the forms, described above, in order to serve our business goals by satisfying the needs of our customers, we may use any components of your personal data, provided from your and/or using other information collection technologies and/or methods and/or services. For example, after researching your internet browsing pattern and comparing the same with other information, provided through information collection technologies and third party services, it is used for purposes of renewal and improvement such as harmonizing our contents, services and products with internet browsing patterns of our customers.
In case the users don't want to receive notices, subject to this paragraph, they are entitled to opt-out of the notice subscription, by marking opt-out option at https://hesap.zulaoyun.com/ link.
In case the storage of your personal data is reasonably required to comply with our legal obligations, to satisfy legal requirements, to eliminate disputes, to prevent fraud, cheating or abuse, or to enforce this Privacy Policy, or any contract we may make with any other user, we may store your personal data even after you close your account or we terminate the Service.
2. Use and/or Sharing by Third Parties with Commercial Purposes
In connection with paid services, linked to platforms, we have to establish commercial relationships with third parties. As a result of these relationships, in order to successfully operate the system of paid Services and/or products, demanded by customers, we share all or a part of personal data of our customers. Such information, shared with third parties may ONLY be used for links, related to certain Services and/or products, provided to our customers; for example, such shared information may not be used in advertising and/or marketing campaigns, conducted by third persons directly or indirectly. We do not give consent to them for use of your personal information other than the situations, given in this Privacy Policy. Therefore, if you reach a conclusion that they abuse your information beyond your consent and in case this is not permitted by our Privacy Policy, we ask you to contact us via Contact link without delay. Please note that, for such parties, with whom we have a business relationship, you may have to accept their end user contract, privacy policy and other rules and policies. Our company has no control or responsibility for rules and policies of third persons. If you accept the agreements, policies and/or other policies of third parties, as mentioned above, we will not be responsible for collection, storage, processing and/or use of your personal data, provided by you and/or collected using information collection technologies, methods and/or services, used by them.

3. Promotions, Contests and Lotteries
Concerning any promotions, contests and/or lotteries to be held by us via the Platforms in part or in whole, there will be official rules and a privacy policy at the registry page for the event. In such events, privacy policy only covers the specified promotion, contest and/or lottery. Related privacy policy in such events, may be different from this one and we suggest you to read such policies and the rules in such policies before accepting the same. In most cases, for promotions, contests and/or lotteries, the consent of participants is required to obtain and/or use certain personal data for the purpose of use by event organizers; in this case, we suggest you make the right decision.

4. Disclosure, Use and/or Sharing of your Information for Non-Commercial Purposes.
From time to time, together with company units and/or third persons, we may be involved in acquisition, transfer of shares, cooperation, dissolution and/or merger. In these cases, unless the legislation states otherwise, the personal data pool is seen as part of the deal. If we transfer our company to third persons or dissolve it, we may transfer personal data, collected by us to third persons, within the framework of assets, transferred to purchaser/seller.
To keep the game operational and to control service quality, information sharing with third parties, is provided, limited to the component in provided service.
Customer service providers to provide customer support service

All kinds of third party program restriction providers to prevent cheating tools and unauthorized programs.

Cloud computing service providers to provide cloud storage services,

Payment service providers to assist in payments, related to transactions or to provide money withdrawal services to sellers

Marketing platforms to organize the service and analysis service providers for behaviors of users.

Online survey service providers to improve game service.
In addition, your personal data may be processed for the purposes of,
Compliance with current legislation, court orders and other administrative authority decisions,

To perform Services securely,

To protect legal rights of players and third persons and to prevent crimes,

To protect the rights and interests of the Company,

To prepare various statistical assessments, without disclosing the identity of user, and to use the same in market studies.

Detection of procedures, incompliant with the rules of the game, such as fraud and cheating,

Solution of technical problems and to improve Service quality

To identity individual users to provide game service,

Technical protection against the use of unauthorized programs,

Prevention of inappropriate game behavior, which may damage other users.
IV. Third Party Links
The programs may contain links to other websites and/or other platforms and services, operated by third parties. In some cases, the links may direct you to platforms or internet products, managed and/or owned by us in part or in whole. In these cases, the policies of such linked platforms or internet products may be different from this Policy. In any case, before any activity on such internet products, it is your responsibility to control the privacy policy of each website you visit and/or are directed.

V. Announcement of Changes in Privacy Policy
We reserve our right to amend this Privacy Policy at any time, in any section for any reason. When we make any changes in this Privacy Policy, the changes may be followed on Platforms. In case of such changes in Privacy Policy, unless stated otherwise, the new Privacy Policy takes effect on the date of publication. We suggest you to check the Policy regularly in order to be aware of any such changes.
In addition, since it is very important for your personal information to be up-to-date, correct and complete, in case of any changes in your personal information, please update your profile, so that we may provide you must up-to-date services and products, offered to our customers.
VI. Personal Data Processing Conditions
- In case processing is required to perform a contract, made with you or to initiate the process of making a contract with you on your request. Most of the time, the reason for processing your information, is to perform the user contract or user beta contract, made with us. For example, as long as you continue to use our Service, we use your information both to protect your account and profile and to provide customer support.
– In case processing is in line with your interests, and our legitimate interests, which are not overridden by your fundamental rights: We may use your information in line with our legitimate interests. One of our legitimate interests, is to use the website user and visitor data to conduct and improve our Services and our commercial activities with these persons. Other than this, in order to improve our Service continuously, we may analyze the behavior of users concerning our services and we present offers, which may interest you and process the data in line with administrative purposes, fraud detection and other legitimate purposes.
– In case processing is required for compliance with a legal regulation: For example, under the Law, numbered 5651, we may process IP information and log records and in case product is purchased, in accordance with consumer protection legislation, we may process in order to comply with payment records rules and to make mandatory disclosures to authorities.
– In case you give consent to transaction: From time to time, we may request your approval to use your information for certain reasons. By contacting us from the address, specified in this Privacy Policy, you may revoke your consent at any time without affecting legitimacy of processing, based on consent prior to revocation.
VII. Your Rights and Obtaining Information
The Company gives you the right to observe the manner of use of your personal data. To the extent you consent to sharing of your information with third parties, subject to conditions of Privacy Policy, we may share your personal information with third persons and reserving your right to revoke this authority, we may send you promotional e-mails, bulletins and information.

Concerning your personal information, your rights under KVKK and current legislation, are given below:
a) To learn whether your personal data is processed or not,
b) If processed, to request information concerning the same,
c) To learn the purpose of processing of personal data and whether they are used in accordance with purpose,
ç) To know the third persons in Turkey or abroad, to whom the data is transmitted,
d) In case the personal data is processed incompletely or inaccurately, to request revision of the same,
e) Within the framework of conditions, proposed in Article 7 of the Law, numbered 6698, to request deletion or destruction of personal data,
f) To request the transactions, performed under paragraphs (d) and (e) of this article, to be notified to third persons, to whom personal data is transferred.
g) To file an objection against a unfavorable result due to analysis of processed data exclusively using automatic systems,
ğ) In case the of damage due to processing of personal data in violation of law, to request indemnification.
Subject to restrictions in current legislation, along with contesting processing of your personal data and requesting restriction of processing, you are entitled to request access to your personal information, to request, revision of your personal information, deletion and transfer of the same. If you want to make any requests concerning your rights, contact us by sending an e-mail to us at the address, given in "Contact us" section. In line with current data protection laws, we respond all requests from individuals, who wish to exercise their rights within 30 days.
Please inform us in writing of your request for exercise of rights, specified above. Within this framework, in order to exercise your right, you need to deliver your requesting letter, containing your personal identity information and the rights you want to exercise, to the following address or e-mail:
Commercial Title: Lokum Oyun Yayıncılık ve Pazarlama A. Ş.
Address: Esentepe Mah. Büyükdere Cad. Özsezenler İş Merkezi B blok Kat :11 - Gayrettepe
E-mail:

[email protected]

-

[email protected]
VIII. Technical and Administrative Measures, Taken for Security of Personal Data
We adopt administrative and technical measures, considering practicality and costs thereof, to
Prevent illegal processing of

Prevent illegal access to

Provide legitimate storage of
personal data.
Administrative Measures;
Our company conducts and causes the conduction of necessary audits,

Our employees are trained and informed concerning legitimate processing of personal data,

The operations, performed by our Company, are assessed in detail for all business units, and as a result of such assessment, personal data, is processed specifically for commercial activities, performed by related units,

In case cooperation is made with third persons for processing of personal data, in contracts, made with companies, processing personal data, includes provisions for adoption of necessary security measures,

In case of illegal disclosure of personal data or data leak, by notifying Personal Data Protection Board, we perform examinations and adopt measures.
Technical Measures
To prevent personal data from being accessed in violation of law;
We employ personnel with technical expertise,

Periodically update and renew technical measures,

Create access authorization procedures in the company,

Determine procedures for reporting of technical measures and audit procedures,

Create data record systems used in our company, in line with legislation and control the same periodically,

Create emergency plans for any risks and develop systems for implementation of the same,

Train and inform our employees concerning access to personal data and authorization issues,

In case cooperation is made with third persons for processing and storage of personal data, in contracts, made with companies, providing access to personal data, includes provisions for adoption of necessary security measures, by the persons, who have access to personal data,

We establish security measures in line with technological advances, to prevent illegitimate access to personal data,
We adopt administrative and technical measures for illegal disclosure of personal data and update the same in our procedures, In case we determine unauthorized disclosure of personal data, we create a system and infrastructure to notify this to related person and Personal Data Protection Board.